November 13 2010
7
13
/

11
/

November
/

2010
15:34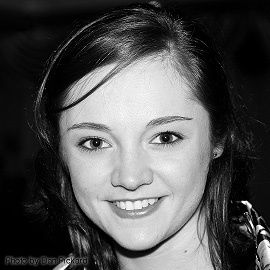 Name: Anna Vladimirovna Bessonova
Ганна Володимирівна Безсонова
Date of Birth: July 29, 1984
Place of Birth: Kyiv , Ukraine
Height: 174 centimetres (5 ft 9 in)
Weight: 49 kilograms (110 lb)
Club: Deriugina school
Coach: Albina Deriugina
Bessonova began rhythmic gymnastics at age 5. Her mother would have rather seen her daughter on the ballet stage, however, Bessonova decided on rhythmic gymnastics. She is coached by the mother/daughter combination of Albina and Irina Deriugina at the Deriugina school in Kiev.
Bessonova is the number one rhythmic gymnast in Ukraine and is currently ranked first in the world in clubs, ribbon and rope, and third in ball and hoop (as of July 19, 2008). She won the bronze individual all around medals at the 2008 Beijing and 2004 Athens
(with a total score of 106.700: Ribbon 26.725, Clubs 26.950, Ball 26.525, Hoop 26.500). Over the course of her career she has won 24 World Championship medals, 2 Olympic medals, 24 European Championship medals and 10 World Cup medals (60 in total).
In 2007, Bessonova became world champion at the World Rhythmic Gymnastics Championship in Patras winning the all-around gold medal. This was long-awaited by the RG community after her second places at the previous 2003 and 2005 Championships.
In 2008, Bessonova also won all around golds at the LA Lights, Deriugina Cup (Kiev World Cup) and Miss Valentine Competitions as well as the all around silver at the European Championships in Torino. At 2008 World Cup events, Anna accumulated 15 medals. The year culminated in her all around bronze medal at the Beijing Olympics.
In 2009, Anna placed first in the All-Around at the Kiev World Cup and Deriugina Cup events, and also won bronze in both the World and European Championships.
Rosemereta ^^