July 13 2012
6
13
/

07
/

July
/

2012
16:34
World Cup Minsk 2012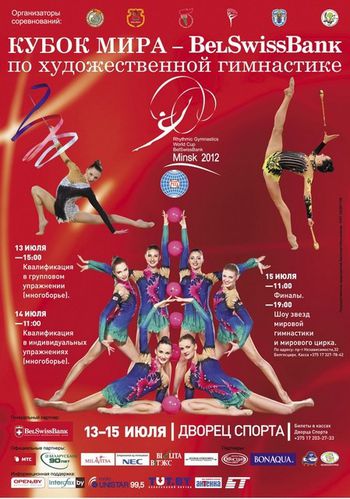 Today was the 2nd day at Minsk as yesterday was the training day ..
The schedule for today was the following:
- Training for Groups
- Training for Individuals
15.00-15.20 – FIG World Cup Opening Ceremony
15.20-16.05 – All Around, Group (5 balls)
16.05-16.20 – Break
16.20-17.05 – All Around, Group (3 ribbons/2 hoops)
17.15-17.30 – Awarding Ceremony for Groups
I am currently getting the results andI will post them when I get them all

Many thanks to Marc Schuirmann for his live stream link !

http://www.gymnasticsdvd.de/live/
Check the link to watch now the individuals training ..